Dallas Campus
7324 Gaston Avenue
Suite 301
Dallas, TX 75214


Ft. Worth Campus
6301 Airport Freeway
Suite 140
Fort Worth, TX 76117


Plano Campus
915 W. Parker Rd.
Suite 203,
Plano, TX 75023-7129


El Paso Campus
7500 N. Mesa
Suite 106
El Paso, TX 79912


Longview Campus
2631 Bill Owens Parkway
Longview, TX 75604
Car Accident Attorney Dallas Car Accident Dallas

Welcome to the Texas Massage Institute
Texas Massage Institute (TMI) was founded in 1999 with a campus in Plano followed shortly thereafter with a campus in Waxahachie. In March of 2000 TMI acquired Wellness Skills Massage schools in Dallas and Fort Worth, which was originally founded in 1985, as a school for professional massage training. Our curriculum is recognized by the Associated Bodyworks and Massage Professionals (ABMP), and the school is approved to accept candidates from the Texas Commission for the Blind, the Texas Rehabilitation Commission, Veterans Administration and the Private Industry Council.

Classes in Massage Therapy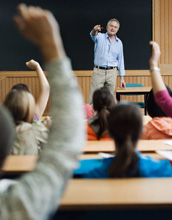 TMI has three conveniently located DFW Metroplex campuses: Dallas, Fort Worth and Plano. TMI is now offering courses at the new El Paso campus as well. Each campus provides a clean and well-equipped facility staffed by highly experienced instructors, and is fully able to meet your training needs. The campuses also provide massage clinics in which the public may receive low-cost, basic therapeutic massage from graduate interns. Our headquarters and main offices are located at the Dallas campus.
TMI provides high quality, professional therapeutic massage training throughout its entire curriculum. The Basic Program prepares you for Texas certification as a registered massage therapist. Advanced Programs provide in-depth training in core areas of practice as well as in specialized techniques. CE Courses and Advanced CE Workshops of varying duration enhance your knowledge and skills while satisfying Texas' annual continuing education requirements. Training involves both classroom and clinical, hands-on experience. A wide variety of flexible class schedules is available.
TMI provides an interest-free, pay-as-you-go payment plan, discounts for advance payment and several work-study positions. The school has convenient on-campus shops that provide you with the books and supplies you need in your studies—many at discounted prices, plus the full line of Oakworks® massage tables and accessories. Contact us for more information!